​USA Today Agrees That Ellicottville's Still Awesome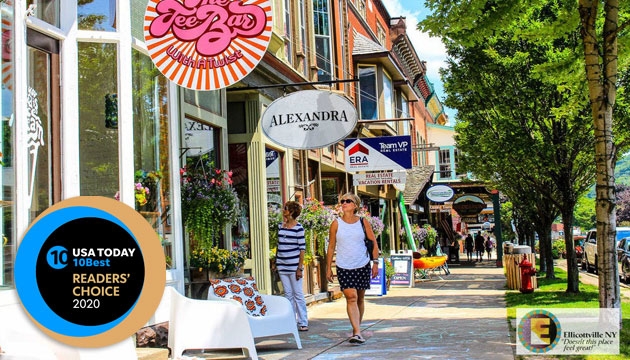 For the last several months, residents of Ellicottville have embraced the mantra "We're Still Awesome" and according to a recent nomination… USA Today agrees! Their expert panel has selected Ellicottville as a contender for its 10Best Readers' Choice 2020 Awards in the Best Small Town for Adventure category.
If Ellicottville's your favorite small town gateway to four season outdoor fun and adventure from skiing and snowboarding in the winter to mountain biking, hiking, fishing and kayaking during the green season (with the best après around), be sure to cast your ballot today at www.10best.com/awards/travel/best-small-town-for-adventure/. You can vote once per day until Monday, June 29th at noon ET - the 10 winning small towns will be announced on www.10best.com/awards/ on Friday, July 10th.
So, please show your support and let the rest of the country know (what we already do) that Ellicottville is the BEST Small Town for Adventure! And to learn more about how Glen Burn Trail can put you in the center of all the action and so much more, contact Team Pritchard (www.teampritchard.com) – Cathleen Pritchard or Melanie Pritchard (716-575-SELL).