This Spring Hit the Road and Explore Kinzua Bridge State Park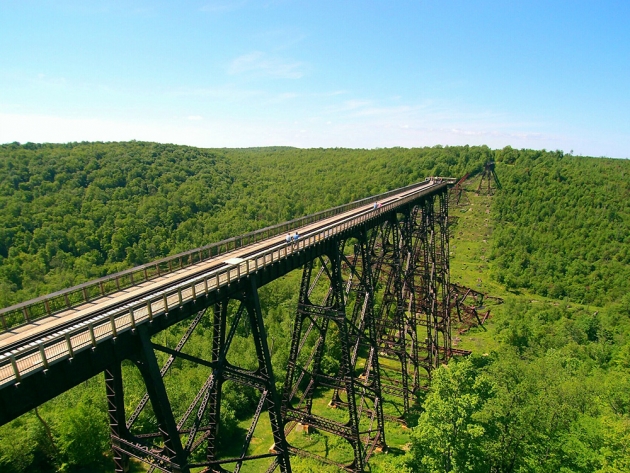 Now that ski season is winding down, it's time to start exploring some Green Season fun in and around Ellicottville. And a fantastic road trip is 339-acre Kinzua Bridge State Park, home of the Kinzua Viaduct, a 2,053-foot-long and 301-foot-high railroad structure. Partially destroyed by a tornado in 2003, it has been reinvented as a pedestrian walkway and visitors can stroll 600 feet on the remaining support towers, peer miles out into the Kinzua Gorge and gaze down through the partial glass platform at the end of the walkway.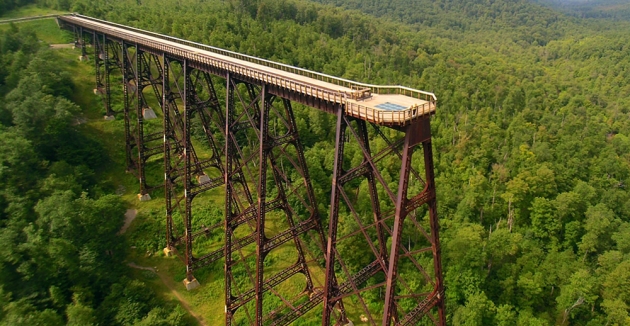 The Visitor Center features great views, self-guided exhibits and information about the surrounding area. Picnicking, hiking/biking trails and fishing are available, as well as a wide variety of environmental education and recreation programs. Open daily (Visitor Center hours - 8 a.m. to 6 p.m.; Sky Walk - 8 a.m. to dusk), the park is located at 296 Viaduct Road, Mt. Jewett, PA. Admission is free - please note that social distancing and mask wearing are required.
For additional information visit www.dcnr.pa.gov or call 814-778-5467. And to learn more about how Glen Burn Trail can put you in the center of four-season adventure contact Team Pritchard (www.teampritchard.com) – Cathleen Pritchard or Melanie Pritchard (716-575- SELL).