Light Up Your Night at Griffis Sculpture Park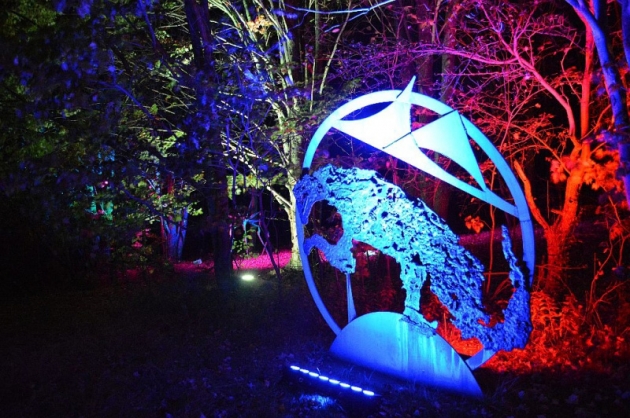 For the ninth consecutive season, Night Lights will return to Griffis Sculpture Park. A fun and safe outdoor activity for the fall, guests will be able to venture on a self-guided walk through a portion of the park and experience the interaction between colorful, theatrical lighting, nature and art. This year's additions include a new trail, lighting concepts, soundscapes, performance artists, video projections, vendors and events.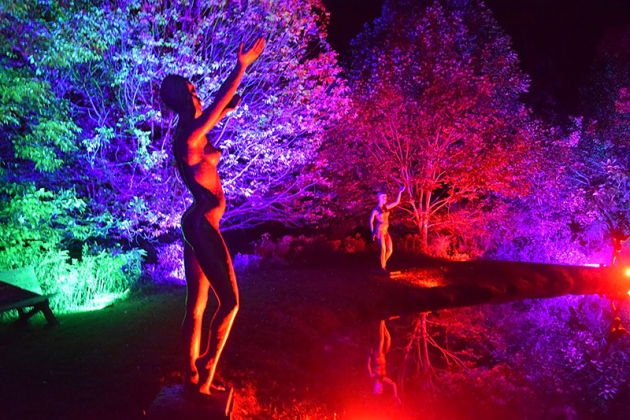 Griffis Sculpture Park is located just a few minutes from Ellicottville at 6902 Mill Valley Road in East Otto. Night Lights will run from September 8 to October 16 for 25 nights (Wednesday to Saturday; and Sunday, October10) beginning at 8:00 p.m., and moving its opening ahead to 7:30 p.m. as the season progresses. Guests are encouraged to dress for the weather and bring flashlights for the darker sections of the trail.
Admission is $10 for adults, $5 for children seven to 12, and free for children six and under. Tickets can be purchased in advance online at Eventbrite or at the gate on the evening of the event. Night Lights may be cancelled due to heavy rain, so for the latest updates go to www.griffissculpturepark.org or call 716-667-2808. And for more information about Glen Burn Trail contact Team Pritchard (www.teampritchard.com) – Cathleen Pritchard or Melanie Pritchard (716-575-SELL).