Holiday Valley and Holimont Prepare for a Safe 2020/2021 Season with New Skiing Guidelines
It's time to tune up those skis - Holiday Valley's target opening is the weekend of December 11th, while HoliMont's anticipated start is Saturday, December 12th. And in preparation for their winter patrons, both resorts have incorporated changes to their operations to ensure everyone's health and safety.
This year, Holiday Valley recommends that skiers purchase tickets in advance online, especially on weekends and holidays. Private and Group Lessons will be offered but should also be booked ahead as space will be limited. Masks must be worn at all times except when skiing or sitting to drink or eat. "Ghost lanes" will separate skiers and snowboarders waiting in line for chairlifts and riders may request to be seated alone, otherwise they will ride with one other person unless they're part of a group in which case they can sit four per quad.
Lodges will have capacity limits and flow of traffic signs with attendants stationed at entry points to monitor numbers. The food court will offer prepackaged grab and go fare and tents with heaters will allow guests to spread out on the grounds. HoliMont is looking forward to welcoming back visitors and has also implemented COVID changes while continuing to focus on giving both members and guests an incredible experience at the resort.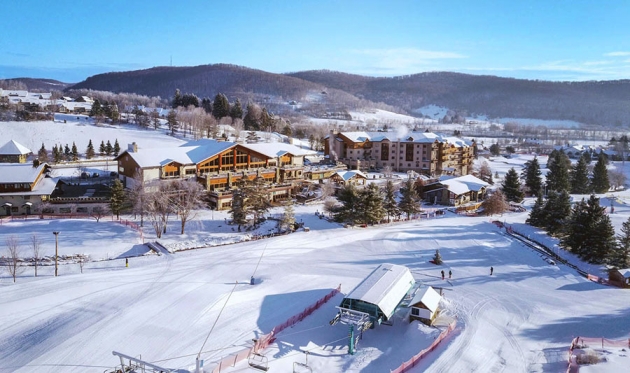 For additional details, visit www.holidayvalley.com and www.holimont.com. And to learn more about how Glen Burn Trail can put you in the center of four-season adventure contact Team Pritchard (www.teampritchard.com) – Cathleen Pritchard or Melanie Pritchard (716-575-SELL).