Embrace Winter and Take Advantage of Great Savings at Holiday Valley and Holimont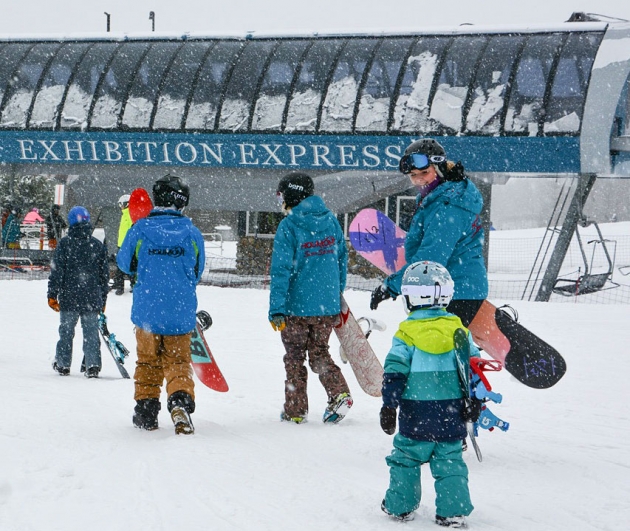 It's a new year and both Holiday Valley and HoliMont are offering special savings to encourage you to get out on the slopes. The entire month of January is Learn a Snowsport Month at Holiday Valley and you can learn to ski or snowboard for half price. During the day you'll pay $37 and at night only $27 for a beginner lesson, ski or snowboard equipment and a beginner's area lift ticket (good for the Boardwalk, Slippery Streets Conveyor and Creekside Quad Chairlift). Daytime lessons (age 12+) are at 10:30 and 1:30 and night lessons are at 5:30, 6:30 and 7:30 (please arrive at least 30 minutes prior to give yourself time to get your equipment). And as a thank you for learning to ski/ride at Holiday Valley, after your lesson you'll receive the "Rip 21 Card" which entitles you to unlimited 25% off lift tickets, lessons and rentals through December 2021.
HoliMont is offering a Weekday Experience Pass that gives you 10 weekday lift tickets for $429.00. Not only does the pass offer a significant savings (10 regular weekday tickets are $680.00) it also includes three free group ski or snowboard lessons, pass holder discounts and special deals. And if you use all 10 tickets before the end of the season you can buy 5 more for $48 each or another 10 for $429.00. Please note the pass can be used by only one person and the tickets are non-transferable. So, get out there and have some fun, with the peace of mind that both resorts are taking all necessary precautions to protect the health and safety of guests and employees through implementing mask wearing, physical distancing and cleaning/sanitation protocols.
For additional information, visit www.holidayvalley.com or www.holidayvalley.com And to learn more about how Glen Burn Trail can put you in the center of four-season adventure contact Team Pritchard (www.teampritchard.com) – Cathleen Pritchard or Melanie Pritchard (716-575-SELL).